Exclusive to this Clinic
NewLym
Lotion, Soap, Shampoo Bar & Rack
100% Natural, Australian & Ethical Skin Care for the Lymphatic System

Free from sulphates, parabens, artificial colours & fragrances, fillers & animal testing. Non-GMO & Vegan

Ingredients: Purified Water, Sweet Almond Oil (Prunus amygdalus dulcis), Grape Seed Oil (Vitus vinifera), Glycerine, Emulgade 1000 NI (emulsifier), Euxyl PE 9010 (preservative), Lavandula stoechas, Citrus × paradisi, Cupressus, Cymbopogon, Melaleuca alternifolia

This patient had severe Psoriasis and only used our lotion for 3 weeks. Notice the Psoriasis is much improved and her swelling has gone down.

Uses: Lymphoedema, Lipoedema, veins, dry, itchy scaly skin, reducing oedema, cuts & abrasions, new & old scars, acne, eczema, dermatitis, psoriasis, bruises, natural deodorant & insect repellent or if you have been bitten by a mosquito, can be used under compression garments, post-shaving lotion for both men and women & general skin health.

This lotion goes a very long way and has a shelf life of 2 years.

No refunds once opened.

NewLymLotion™ is specially formulated by Newcastle Lymphoedema Clinic using pure, active healing properties of essential oils, our lotion re-hydrates, nourishes & soothes skin without leaving a greasy feeling.

Rich in anti-inflammatory, anti-bacterial, anti-fungal properties & containing two natural insect repellents our lotion provides a line of defence against bacteria & pathogens which can cause infection.

Purchases can be made through the clinic, by person, email or phone via direct transfer or credit card.

1 Litre Tub is $95 with postage of $25 for 1-2 tubs.
All-in-one Soap/Shampoo Bar & Rack are $15 each (not inc. postage)

Purchases can be made through the clinic, by person, email or phone via direct transfer or credit card.

What direction to use for Lymph Drainage of the head & face.

Use as a Soap Bar

Specially formulated by Newcastle Lymphoedema Clinic using pure, active healing properties of essential oils, our soap bar assists with added lymph drainage when used with NewLymLotion™. Can be used by the whole family. To get the most from your bars keep them as dry as possible between uses. Keep your bar on a wooden soap rack to allow the water to drain, prolonging the longevity. We supply wooden racks for this purpose for you.

Ingredients: Coconut Oil, Filtered Water, Olive Oil, Rice Bran Oil, Sodium Hydroxide, Shea Butter, Cocoa Butter, Castor Oil, Turmeric, Lemon Essential Oil, Rosemary Essential Oil, Geranium Essential Oil, Juniper Berry Essential Oil. Approx. 120g

Use as a

Shampoo Bar

Assists - dry, brittle, sparse hair, dandruff & lymph drainage of the head.

Directions: Wet hair, rub shampoo bar directly onto head adding extra water as you go until you have a lather. Put the shampoo bar down and continue to massage the shampoo through all your hair and scalp. Rinse thoroughly.

This is a handmade product shape, size & colour will vary between each batch No refunds beyond the clinic.
Lotion Reviews:
NewLymLotion™ in my opinion is second to none. I have used many different creams, lotions and balms. Never have I found something that actually works. It soothes the hot, burning pain of a surgical scar. It cools while cleaning and healing. It's absolute magic, nature's medicine. Smells beautiful too! (Probably because it's all-natural 💚) The lotion totally absorbs into my skin, doesn't feel heavy and doesn't wash off in the shower the next day like many others I have tried. Thank you so much Kristin for working so hard to get this special lotion made, here in Australia. In love with the NewLymLotion™! Celeste
Really appreciate this cream as it has done wonders for my scars from the hip replacements. It has definitely eased the pain. Must admit my physio thinks it is great. Also gave it to my 87-year-old mum who has issues with the skin on her legs. Great stuff. Yvonne
I have been using the NewLymLotion™ for a few weeks now. I love it it smells amazing. I use it after showering it soaks in so well and my skin feels really good. If you use it at night after a shower I find the smell is really relaxing to go to sleep. So good. Niki🙂
I love it, I find it's very creamy but don't need to use as much as the old one. Cath
I love Kristin's new cream, helps me with the pains in my knees. I have been going to Kristin for 18 months, Kristin is very knowledgeable with her information & Education on Lymphoedema. My legs are under control if I do my maintenance at home, sometimes a bit slack, but then I hear a little whisper in my ear, saying come on you can do it, Kristin is very encouraging. I go to a podiatrist, he couldn't believe how my legs are so smooth as he knows my medical issues., most of his patient's legs are dry, my secret is Kristin's NewLymLotion™, thank you, Kristin, for all the research you did to present your cream to us patients. Judith
Dear Kristin. I have had a fall and am in the hospital. I have been in here for about five days. My son dropped off my NewLymLotion™ and the nurse did my legs with it, the relief has been incredible. Thank you so much for designing it. Happy Christmas. Marney
We wish to thank you very much for what you are doing and for the "miracle" cream. Bette
My Grandchildren call this lotion "Nanny's miracle cream". Narelle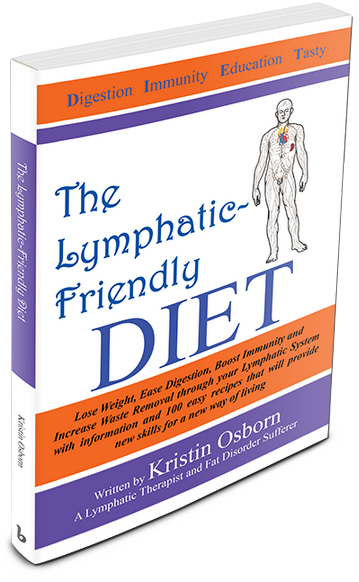 Click on the link to take you to the page.
The Lymphatic-Friendly Diet (newlymphclinic.com.au)
This device has a 30 hour battery life. You can split the time up or use it consistently for 24 hours. No refunds once opened or expired.